Another fresh week and time to check out a brand new John Persons art update. You get to see miss Jenny have her second encounter with the two black studs today and she's just as horny as last time. That means that the guy are in for a nice show with her once more as she's going to milk their cocks dry of jizz with her sexual skills once more. We know you guys and gals just adore the blonde MILF with long flowing hair and blue eyes and have been waiting for the next issue to check her out getting nasty. Well let's sit back and enjoy the view of her fucked hard in another threesome this week and see her in action again. We're sure you'll have a good time with her update!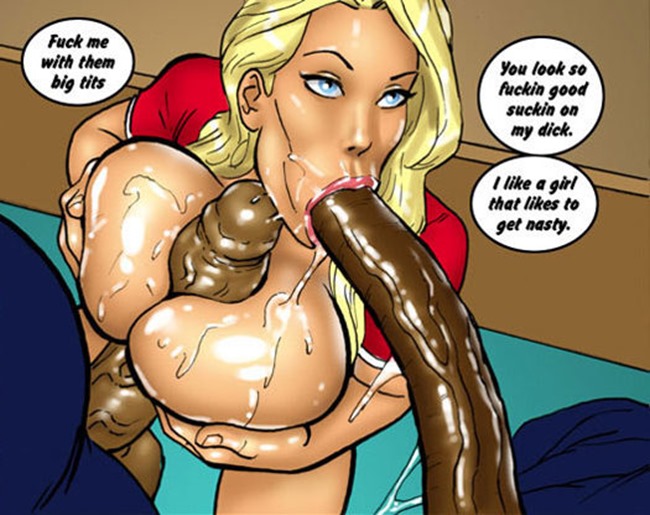 This time the action takes place in her office as the guys drop by for a visit and the blonde lady is superbly eager to get to have those dicks all to herself. To start off you get to see her titty fucking one guy's massive cock, while still sucking on the other one's. So yes, her big jugs were put to some good use this afternoon and naturally you get to see it all too. Have fun with the prelude and then watch her spreading those legs for another dicking as well. Jenny is a true expert at getting nasty with men and it's always a treat to see her in action. We hope you have enjoyed your stay and we'll see you soon with more!
Enjoy this blonde getting her knockers fucked and jizzed!