A fresh new John Persons gallery is here for you guys. I don't what is it with all the black guys and the blonde sluts, but it sure is the perfect combination. This horny blonde was bagging for an anal pounding and that's what she got from this ripped black stud. She bent over and let the monster tool to stretch her tight butthole destroying it. Check it out as the blonde bimbo going clubbing episode continues. This time the slutty lady goes back into the same club to get her share of her new found addiction. Big black cocks. So as she makes her way in, the bouncer just lets her enter again as by now she knows she's become a regular here. And she happily prances around scoping black guys wondering which one to fuck.
As you know we always deliver the best hentai images in every update and this time it's no different as the cock hungry and eager blonde finds her catch. Or rather she finds her big black meat rod to ride on for the night. She takes him to the bathroom where it all started a few days ago and simply pulls down her skimpy panties from under her revealing dress and just tells him that he knows what to do. As he pulls his giant schlong to get on with the interracial fucking, she notices he's way bigger than the other guys before and tried to stop him before penetrating her ass. But he doesn't listen and proceeds to plunge his cock deep in her ass. So watch this blonde slut take a proper ass fucking in today's update. Enjoy!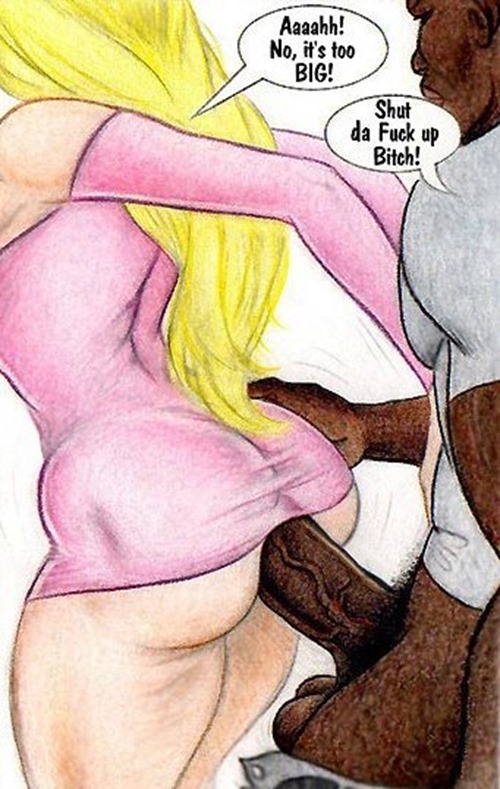 See this horny babe receiving a rough anal pounding!